I remember reading a news article a year or so back about a property investor whose tenant accidentally started a fire in the unit and gutted the place.
The structure was fine and any small repairs that had to be made were protected by the body corporate's top-notch insurance policy.
The poor bloke assumed that cover also extended to what was inside.
It didn't.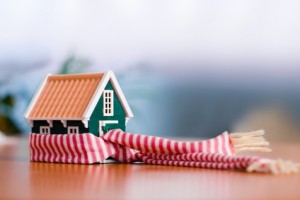 He had to somehow front up the huge amount of money to strip the interiors back, remediate everything and then put in a new kitchen, bathroom, flooring, fixtures and fittings.
It made for devastating reading.
But he's not alone.
So many property investors, whether they're landlords or owner-occupiers, don't have the right insurance or an adequate level of cover.
In the blink of an eye, they could lose it all.
Here's how to not let that happen to you.
Let's talk units
Let's say you own an apartment.
Your body corporate takes out insurances as standard that protect the group of residents from disaster.
This insurance includes coverage for the building, but like the poor fellow in that horror story above, don't assume that this is the whole building.
It's essentially the bricks and mortar – not what's inside your place.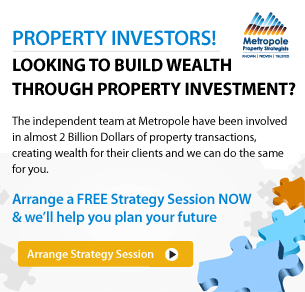 And by inside, I mean your furniture and personal belongings – but I also mean your kitchen, from the cupboards and appliances to the sink, bathroom, wardrobes, carpet, lights, paint, window furnishings and more.
The strata will also take out liability insurance.
Should someone slip over in the common hallway and try to sue, you'll be protected.
If you're self-managing – as in, the residents are taking it upon themselves to handle the day to day running of the body corporate rather than outsource it to a professional service provider – make sure the building and liability policies are adequate.
The good news in owning a unit is that you don't have to worry about insuring the building yourself.
But you do need to insure your contents.
This is both your furniture, clothing and other valuables, as well as the property's fittings.
When you sign up, you'll be asked to estimate the value of all of these things.
If you're not sure how much all of that is worth, seek expert advice.
The last thing you want to do is underestimate the cost of replacing it all.
What about houses?
The obligation for taking out building insurance is entirely up to you in this case.
And a word of advice – all policies are not created equally.
Shop around.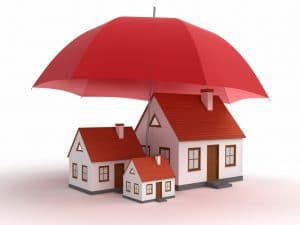 Not just for a good deal, but to make sure that the coverage you're getting is right for you.
Do you live in an area that has historically flooded?
Are you in the tropics where cyclones are the norm?
What's the local crime rate like?
If you're unsure, consider enlisting the services of insurance broker to make sure you're absolutely protected.
Another oddity to keep in mind is when it comes to heritage properties like townhouses or cottages with shared walls.
Some of these have a community fund that looks and feels like a body corporate, which takes care of things like façade maintenance or gardening.
You might incorrectly assume that those fees you're paying are also going towards an insurance policy for the building. That's probably not the case.
Landlord insurance is vital
The vast majority of tenants are courteous, considerate and reliable.
They're looking for a home – not just a place to crash – and will treat your investment accordingly.
They'll nest with pride and treat your very expensive baby as if it was their own.
They might simply be dirty.
They're not be mindful of maintaining the original light colour of your carpet.
They're careless and break things.
They're a bit lazy in the garden.
They mean well, but you'll end up paying for their blasé nature.
Then there are malicious tenants, who simply don't care.
They'll trash your place, hold raging parties, have a chorus line of people in and out of the place, and may end up doing a runner with weeks of rent owing and thousands of dollars in damage.
If you're really unlucky, you could score someone seriously dodgy – like a wannabe Breaking Bad chemist who's cooking up illicit substances in your home.
The cost of cleaning and detoxifying a property that's been used for these criminal purposes is enormous.
And that's why landlord insurance is a must.
Don't even think about not having it.
Find a reputable provider and make sure the coverage you're getting is adequate for your property.
And hey, it's a tax deduction, too, so it's win-win.
Do your homework
The best way to protect yourself and your investment is to be informed.
Examine your real estate scenario and know what's required from an insurance perspective.
Shop around, ask questions if you're unsure and consider hiring an expert if it's a little overwhelming.
And, lastly, set a reminder in your calendar to review your property insurances every single year.
………………………………………………………….
IF YOU'RE ALREADY AN EXPERIENCED PROPERTY INVESTOR OR YOU WANT TO "FAST TRACK" YOUR SUCCESS…
Here's your chance to invest 2 powerful days and learn renovation and development strategies that experienced property experts are using around Australia to "manufacture" capital growth and generate strong rental returns, so that they can win in today's challenging property markets.
TAKE YOUR PROPERTY INVESTING TO A WHOLE NEW LEVEL BY JOINING ME IN OCTOBER AT MY…
PROPERTY RENOVATIONS & DEVELOPMENT WORKSHOP.

What's it all about? Click here and find out more.
Maybe now it's time you stepped up and played in the big league by getting started in property renovations or development.
This is the course where other "experts" who are now teaching got their education. Click here find out more and reserve your place
Michael Yardney
………………………………………………………….
Read more: propertyupdate.com.au