Where will our property markets be in three years time?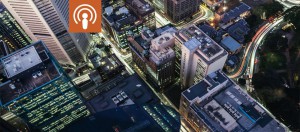 We're going through a bit of a rough patch in the property cycle at present, which leaves a lot of people wondering what comes next.
The availability of credit has tightened, and we're in the face of slumping prices in some places and slower growth in others.
But don't panic. The market is behaving normally.
Some thoughts on what's ahead for property in the next three years:
BIS Oxford Economics suggests that we're in for a soft landing. 
House growth prices in Sydney and Melbourne are falling gently, and that trend looks like it will continue, thanks to APRA's tighter lending restrictions. 

Taking inflation into account, there will probably be modest declines in most capital cities over the next 12 months, and then fragmented price growth over the next three years.
Although there is housing oversupply, population growth over the next few years should absorb that.
The downturn in Sydney will probably continue over the next year before starting to rise again.
BIS predicts Sydney's median will fall by 2 per cent in the next financial year (2018/19), but an undersupply of dwellings will prevent larger price falls.
Areas that have shown and proven themselves, like suburbs in the middle and inner rings of Sydney, will continue to make the best investment properties. 
BIS predicts that the Melbourne property market will grow by 6% between 2018 and 2021. 

BIS's forecast is that Brisbane will see the strongest growth over the next three years, jumping 13% to a median of $620,000.
Jobs creation and a low unemployment rate are contributing to the steady population growth driving demand.
Canberra house prices are forecast to increase 5 per cent over the next financial year before slowing over the following two years, culminating in an overall rise of 10 per cent by 2021.
Perth house prices have declined by 13 per cent since 2014 but the worst could be over.
House prices in Hobart are set to rise by 5 per cent over the next year, and then slow in following years.
House prices in Adelaide are expected to grow by 9 per cent by 2021.
Prices in Darwin are forecast to remain flat over the upcoming financial year, followed by two years of limited growth.
Guest Experts:
Kate Forbes – National Director Metropole Property Strategists
Brett Warren – Director Metropole Properties Brisbane
Ahmad Imam – Director Metropole Properties Sydney
Links and Resources:
More details of the BIS Oxford Report
Michael Yardney's Mentorship Program
Some of our favourite quotes from the show:
"Periods of strong capital growth, like we've experienced in many of our capital cities over the last couple of years, are always followed by periods of flat growth, or sometimes no growth, or falling property prices. That's just how markets work." – Michael Yardney 
"Meteorologists tend to predict the weather better than property commentators predict future property capital growth." – Michael Yardney
"What pushes property prices up is people's ability to afford more property, and their desire to live in certain locations." – Michael Yardney
Never miss an episode and keep up with all the good things going on at the Michael Yardney podcast by subscribing on iTunes.
You can also subscribe to MichaelYardneyPodcast.com to keep up with the latest information including bonus material that comes out between the podcasts.
Read more: propertyupdate.com.au